Description
https://www.serior.com/hidrante-con-cierre-incorporado-hs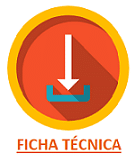 Dry column hydranant with incoporated closure. HS

.

The dry column hydrant with built-in HS model closure is manufactured in the diameters of 3″, 4″ and 6″ with 3 outlet hydrants. It is designed and manufactured in compliance with UNE EN-14384:2006 of colunma hydrants.
General features.
Hydrarant type "C" (dry column, with drains and breakage system).
Maximum operating pressure: 16 bar.
Test pressure: 25 bar.
Body and column of the hydranant made of grey cast iron.
Possibility of connection to the supply network by straight or curved socket.
Design features
Efficient design, easy to install and with easy handling.
Hydrar head with smooth perimeter surface without cuttings that weaken resistance. It can be oriented 360o, to provide adequate orientation of your mouths while still ensuring watertightness.
Inclined outlet mouths,facilitating connection and use of hoses.
Anthelada system (automatic drainage).
Anti-arie guide device.
Models available
| Reference | Measures | Configuration | Installation depth | Outputs |
| --- | --- | --- | --- | --- |
| HS1 | 3″ | Straight | 350 mm | 2 x 45 (Barcelona) 1 x 70 (Barcelona) |
| HS2 | 4″ | Straight | 350 mm | 2 x 70 (Barcelona) 1 x 100 (Fire) |
| HS6 | 6″ | Straight | 350 mm | 2 x 70 (Barcelona) 1 x 100 (Fire) |
| Hs3 | 3″ | Curved | 544 mm | 2 x 45 (Barcelona) 1 x 70 (Barcelona) |
| HS4 | 4″ | Curved | 544 mm | 2 x 70 (Barcelona) 1 x 100 (Fire) |
| HS5 | 6″ | Curved | 544 mm | 2 x 70 (Barcelona) 1 x 100 (Fire) |