Description
https://www.serior.com/puesto-de-control-sistema-seco-768n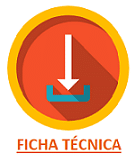 Dry system control station Series 768N. Pcs.
The Series 768N PCS dry system control station. Pipes contain air or nitrogen under pressure. When a sprinkler opens, the air or nitrogen pressure drops, allowing the water pressure of the onslaught to open the valve and flood the pipes. The discharge of water will occur only through those sprinklers that have been opened by the heating produced by the fire.
It is the main unit for the control of pressurized pipes with air in order to prevent the risk of frost to which conventional wet piping systems could be subjected.
Elements that make up it.
768N Series alama valve.
Factory preset pressure switches.
Butterfly valve Series 705.
Coupling 009N.
Pre-installed drainage manifold.
Charging line already connected.
Available models.
| Reference | Dimensions |
| --- | --- |
| PCS-R112 | 1 1/2″ |
| PCS-R2 | 2″ |
| PCS-R212 | 2 1/2″ |
| PCS-R3 | 3″ |
| PCS-R4 | 4″ |
| PCS-R6 | 6″ |
| PCS-R8 | 8″ |