Description
https://www.serior.com/central-alarma-incendios-telefonia-movil
Fire alarm cnetral for mobile telephony. AE/AX
AE/AX12S and AE/AX30S models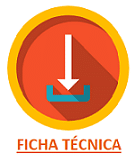 Fire alarm center for mobile telephony according to UNE EN54-2 to control fires, technical signals and other parameter changes that occur in mobile phone booths and similar enclosures.
Formed by:
Stabilized power supply, powered at 230 V with input protections, outputs at 27 and 12 Vdc and battery charger.
Supervised loop that controls an area of fire detectors and pushbuttons, with signalling of: 1st level of fire, 2nd level, breakdown and service.
Monitored loop for automatic firefighting, programmable to fire the extinguishing agent with the 1st or 2nd level of fire.
Relays: fire, monitored for general breakdown, air conditioning stop and repetition of external alarms, 1 and 14.
Control of 14 to 30 inputs by model, individually selectable by normally open or closed contact, which are transmitted by sub D37 pin connectors (relay outputs 2A, voltage-free by individually selectable contact open or closed).
Dimensions: 375 x 280 x 130mm.
Model AE/AX30TRI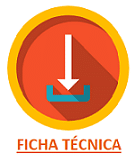 The AE/AX30TRI alarm unit is a fire control andexternal alarm repeater for three different operators.
It basically consists of:
Power supply and battery charger.
Fire detection loop.
Automatic extinguishing control circuit that provides us with a guarded outlet to activate an solenoid valve.
Relay output (24 V).
12 Vdc (500 mA) output for various uses external to the control unit.
Control of 30 external alarm inputs, normally open or normally closed selectable by a switch, (outputs of the 30 alarms through potential-free relays normally open or closed selectable by means of a selector).
For the first 14 outputs plus fire alarm and general fault alarm, three 37-pin Sub-D connectors are available for independent use by each operator. This information is repeated
simultaneously on all three connectors.
A single 37-pin Sub-D connector is available for the remaining 16 outputs.
Repetition by means of two 2 A voltage-free switched relays of inputs 1 and 30.
Control of 1 FIRE output and 1 GENERAL FAILURE output normally closed through the first 3 37-pin Sub-D connectors.
Voltage-free 2A switched relays for:

Fire alarm.
General fault alarm (usually excited).
Selectable ventilation stop with fire level 1 or with fire level 2.
Optical and acoustic signalling, in addition to the controls necessary for the operation of the installation