Descripción
https://www.serior.com/detector-optico-termico-convencional-id300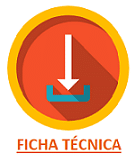 Iris Series
Conventional IRIS series detectors are easy to install and have a number of technical characteristics that equate them to more sophisticated models that until recently only existed in analogue systems. The result is that detectors can offer great operational stability and are virtually immune to false alarms.
The detectors have a technology called Versa ++ that allows you to adjust the detector individually depending on the environment to which it is exposed. In addition, if you connect the EITK1000 programming kit, you can get deeper analysis of the detector in real time and make adjustments to it.
Each detector has a memory that shows smoke and temperature levels just before the last alarm.
General features of the ID300 optical-thermal detector
This ID300 optical-thermal detector has a smoke sensor and another temperature sensor. What we can achieve with this detector is to give alarm warning to any type of fires. It is also very reliable and hardly causes false alarms.
The sensitivity of the detector can be configured with the EDRV1000, with AND, PLUS, OR, temperature, smoke modes.
UNE EN-54 Part 5 and 7 Certified.
PLUS mode: This is the factory default mode. The detector will give an alarm warning when the smoke exceeds 0.12dB/m or when the temperature exceeds 58oC thermovelocymetric detection. In addition, if the ambient temperature increases, the sensitivity of the detector will be adjusted to the maximum value. This mode of operation will allow you to adjust the sensitivity to detect fires quickly, such as flammable liquids.
OR mode: The alarm will be triggered when the mean values exceed the adjusted smoke threshold, or the heat values also exceed those set. This mode allows the detector to cause alarm when the smoke emission is low but very hot, or when there is little heat and a lot of smoke.
AND mode: The detector will be activated when the smoke and temperature values that have been set are exceeded at the same time.
Smoke Mode: The detector will only work when detecting fumes.
Temperature Mode: The detector will only work in the face of high temperatures or temperature variations, dependingon the setting we make by configuration.
In addition, we can highlight the following features:
It has a sealed chamber and a protective mesh that protects it from insects.
Status indication LED. In permanent red will be alarm,in green color and slow flicker will be resting state,and the fast green flicker will be detector failure.
Remote departure
Adjustable smoke sensitivity and temperature with kit EDRV1000
Metal sheet that bridges the base, allowing the detector to be disassembled without creating a fault in the fire plant.
Voltage

10-30 V
Consumption at rest

90 uA
Consumption in alarm

Max 40 mA
Sensitivity
A1R (58oC + RoR) – B (72oC)

BR(72oC + RoR) – A2S (58oC)

0.08 – 0.10- 0.12- 0.15 dB/m

Operating temperature

-5oC + 40oC
Height (based)
54 mm
Diameter

110 mm
Weight (based)

160g
Weight (without base)
90g